CREB: High Performance Engines and Parts
Regular price
Sale price
$4,200.00
Unit price
per
Sale
Sold out
This auction is for a completely New DART Iron Eagle Block SBF  part #
 

31395235

 

and has a 4.125 bore X 9.500 deck with a std Clev main size 2.749 This block needs to be finish honed to fit pistons and cleaned and all machine work inspected before assembling. This is also the newer version of Dart's Iron eagle block with o-ring style pipe plugs which do come with it as well. 

Please always confirm that its in stock before pulling the trigger or if you have any questions as well. Thank you…

 

Block Specs below:

Deck Height:  9.500″
Bore: 4.125″ unfinished
Main Bearing Size: 351 (2.749″)
Weight: 9.500″ – 195 lb
Maximum bore: 4.185″
Camshaft Journal diameter:  Standard 351
Camshaft Position: Standard 351
Cylinder wall thickness, min.: .250″ @ 4.185″ bore
Deck thickness, min.: .675″

Iron Eagle

31395235 – 351 Std. Deck Steel 351C 9.500 4.125

Dart's Iron Eagle is a true race block which will work with most standard components. Provisions for wet or dry sump oiling systems. Great for power adders and maximum effort engines.

Dart's Iron blocks for Ford are designed to work with stock components, but are much more than a stock replacement.

Designed from the ground up for hard core racing, all the weaknesses of the factory castings have been addressed. Dart blocks are cast from premium high strength Iron with extra thick cylinder walls and decks. The main webs are beefed up and fitted with steel 4-bolt main caps.
NEW! 18 Bolt Deck, has the Extra 4 upper & 4 lower bolt holes in Deck (Similar to Man O' War Blocks)
Siamesed cylinders: Standard 4.000" or 4.125" cylinders can be safely bored to 4.185" diameter, extra thick walls prevent cracking and improve ring seal.
9.500" (351W) allow increased displacements up to 468 cubic inches.
Steel 4-bolt main bearing caps are standard. Three center caps have splayed outer bolts for maximum strength.
Main bearing diameters: 351C (2.749") for large journal crankshaft.
Upgraded oiling system has been completely redesigned with a low restriction priority main oiling system with rear external oil pump feed.
Reinforced head bolt bosses are blind tapped to prevent leaks and produce accurate torque readings. Extra thick decks prevent head gasket leaks.
Direct DEAL FROM: CREB ENGINES AND PARTS that as always allows us to Stay  #1 in customer service and ahead of everyone else in quality and affordability for all our customers.
 Here is just some of the highlights that buying anything from CREB ENGINES AND PARTS  gets you,
Exclusive one on one with the owner of the company and direct texting to his personal phonefor unmatched customer service that no one else can compete with. Look around in chat rooms, forums, Facebook or just Ask around and you'll find its 110% + true. Need questions answered off hours or holidays? Unlike the competition he's available for you to help guide you through and help sort out any of the confusion on related installation questions. 
None of our competition has over 56+ years exclusively invested in their own brand like we do and the overall confidence in all of their products that they offer to do the same and hand out their personal information for unmatched customer service and overall confidence when purchasing from us.
Remember when you buy something from us especially partwise you can have peace of mind that it's something we use in our own builds. This ensures its of good quality and that it will go the distance. Then, if you have any questions or need advice were always around to help guide you through things you may ponder or have trouble with and that's even long after the sale is completed. Unlike the large corporations or copycats that can only dream about offering the service and experience after a sale that we do on all our products.
We build exclusively SBF push rod enginesfor almost anything that can house one of them and some custom builds that they didn't come with originally. We offer them ranging for anything: CAR, TRUCK, FI or Carb, Kit cars, Boat, Jet boats, street or strip and any everyday drivers that want the TLC build of a high performance engine but able to hop in the car and go cross country too. Always ask what best for your application before buying.
A custom built engine at crate engine prices.  After a buy it now there's still time to customize you build. Just ask orif you happy with the buy it now and as listed on Ebay then we will send you a build sheet to you over the next few days to come to confirm all the details after buying and then add it to our build pad and you go in line for assembly.
We strive to stay in or under a 20-40 day window after payments are received in full for our engine builds and ready to ship out the door times. But like always if your in a rush for an event or a time sensitive build please ask before buying. We will try to speed things up whenever possible for you to try to make deadlines if known about in advance. Like everyone else holidays and weather can slow things up for us  but we will always try to do our best for you. If we must, we rather take a few days longer then planned on to maintain our quality for you on your engine build. Longer lead times occur during the busy season of January-July
Our photo book build is available on every build free of charge and can be emailed or text to you as we assemble your engine. This helps you see 100% what your buying before it ever ships.
We offer our engines in an array ofcolors and our long blocks ship with a steel engine cradle and the proper oil pan, timing cover and harmonic balancer for easy of install. We can also add a flywheel, flex plate and more such as intakes valve covers etc to the build for the cost of the parts only and labor is install free for installing them.  We can even use your old parts to finish the build if you mail them to use. (intake, covers etc.)
We offer shipping worldwidebut at an additional price as shipping styles can vary from country to country. Also when shipping to the lower 50 US states and going to a place of business or to a local trucking terminal near you,  there is a  flat shipping fee of $250 on engines (short or long block) and if you have any doubt on shipping charges please ask before buying or if you need an international quote please do the same. Home delivery is extra and over the std $200 we charge.. but we only charge the difference above what we pay in the first $250 so maybe cheaper than you think. Please ask before buying if residential is needed. Any non commercial location is also extra for shipping such as a home base business. Always ask before buying….
     On our NEW bare blocks, shipping is free to a place of business or to a local trucking terminal near you. Any non-commercial location is also extra for shipping such as a home base business. Always ask before buying….
On Shipping and taking possession from the shipping carrier: I can't stress enough that it needs to be un wrapped and inspected before signing for. The carrier will not cover any damages and you will have to pay for repairs if missed upon arrival. We insure everything at twice its value, but the carrier will not pay a dime if signed for and damages are found later after you leave. (although its rare... damages can occur during shipping)
Due to shipping rules, engines are drained after priming and require filling before installation. There is also no harmonic balancer bolt installed but your old one will be the same.
  Our Short Block options are listed below:
Our short block auctions when done with the buy it now will get you free labor on a cam and timing set installation and we will also degree your cam in for free. You can send us your cam or we can pick a cam up for you and timing set as well and then just add it to the end bill before shipping. If you already have cylinder heads or want to buy a set and then send them to us we will also check VP and push rod length to unsure the correct valve train geometry too. We will  offer all of that with the buy it now and the labor for installation of your heads and valve train as well as cam and lifters if you like for 100% labor free. Just send them to us with the parts needed to bolt them on or we can assist you if you like and pickup whatever else is needed to finish off the build. Any extra parts can be paid before shipping.  (if the heads or parts are not ready to bolt on or need springs, valve seals or a re surface and heavy cleaning that is extra, please ask first)
Please feel free to ask any questions before bidding/buying. Thanks
Share
View full details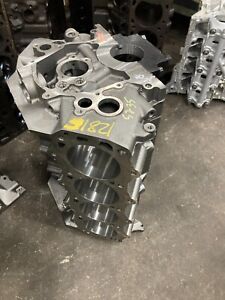 Add a title to introduce your product's features
Highlights

Provide details in each of the collapsible rows to give your customers the information they need to pick the best product.

Change the title and icon of each row to suit your brand.
Feature a compelling customer review about your product or brand.
Multicolumn

Use a combination of images and text to share information about this product, and your brand.

Multicolumn

Consider adding information about your shipping and return policies.

Multicolumn

Consider highlighting your environmental commitments.

Multicolumn

Consider describing a money-back guarantee or highlighting your customer service.
Introduce other complementary products.
DESCRIBE HOW TO PAIR PRODUCTS TOGETHER
Image with text
Pair text with an image to focus on your chosen product. Add details on availability, style, or even provide a review.
Shop now
Image with text
Pair text with an image to focus on your chosen product. Add details on availability, style, or even provide a review.
Shop now
Image with text
Pair text with an image to focus on your chosen product. Add details on availability, style, or even provide a review.
Shop now